Locked Keys In Your Car In Salem Virginia?
Big Lick Locksmith unlocks cars, trucks, RV's, Tractor Trailer Trucks, Semi-Trucks, and almost all vehicles you can get locked out of. As a locksmith in Salem VA you must be licensed and our technicians are licensed by the State Of VA to perform locksmith services. Licensed locksmiths have to go through training, submit fingerprint cards, have many hours of on the job training, and undergo a thorough criminal background check by the department of justice. We are licensed in Virginia and have the proper training to unlock your car or home when you get locked out.
We also offer home and business locksmith services including lock changes, lock repair, and more. Getting locked out of a car is a common issue so we really focus on getting customers for this service and respond fast when you are locked out.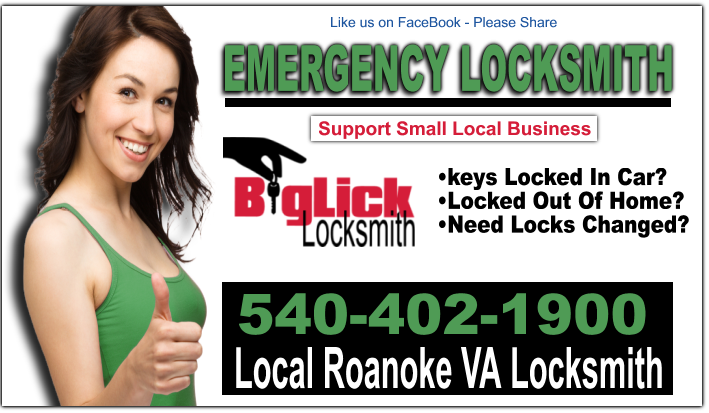 Rates to unlock your car: Rates can be $50-$80 depending on how far you are from us. If we have to drive 20 minutes to you and 20 minutes back and spend 10 minutes helping you – You just hired a professional locksmith for an entire hour. Most locksmiths charge $120 per hour – We charge on average $60 to unlock most cars. Rates increase on the weekend and at night (Special hours or After hours).