Are you in Vinton VA and locked out of your car or truck?
Big Lick Locksmith unlocks cars, trucks, RV's, Tractor Trailer Trucks, Semi-Trucks, just about any vehicle you can possibly get locked out of in Vinton. As an actively working locksmith in Vinton Virginia you have to be licensed and our workers are licensed by the State Of VA to provide locksmith services. Licensed locksmiths MUST go through training, fingerprint cards, have many hours of on the job training, and undergo a thorough criminal background check by the department of justice. We are licensed in All of Virginia and have the proper training to unlock your car or truck when locked out.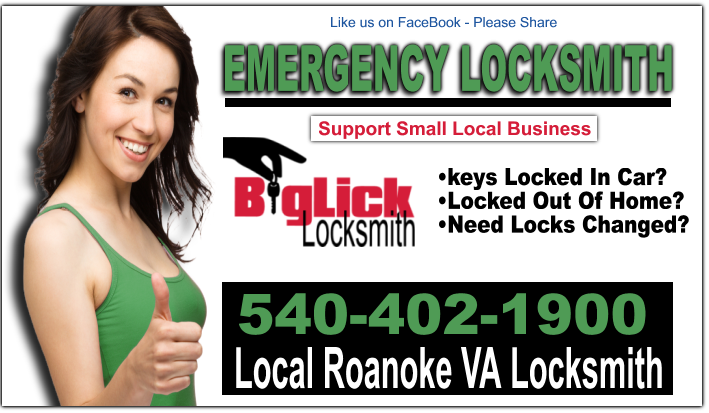 Rates to unlock your car: Rates can be $50-$80 depending on how far you are from us. If we have to drive 20 minutes to you and 20 minutes back and spend 10 minutes helping you – You just hired a professional locksmith for an entire hour. Most locksmiths charge $120 per hour – We charge on average $60 to unlock most cars. Rates increase on the weekend and at night (Special hours or After hours).