Have You Locked Your Keys In Your Car?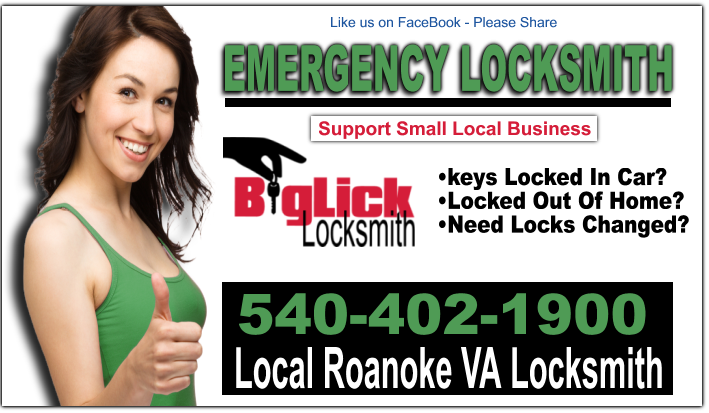 We have served the Roanoke, Vinton and Salem area as a locksmith and car lockout service for many years and have assisted thousands of customers that needed help getting back in to their car or truck when they have locked their keys in the car.
We can safely open up almost any locked car or vehicle – 99% of cars we see on the job can be opened within 1 minute or less. Most of our time is spent driving to and from your location, the time it takes to unlock a car or truck is minimal.
What is the cost or price to have a locksmith unlock my car?
Most car lockout services or locksmiths have similar pricing. the time of day, travel distance, and type of vehicle, can play a role in the cost or price you can expect to pay anywhere between $40-$80 (Average $50) to have your car unlocked by a professional locksmith.