Who can I call if I locked my keys in my car in Roanoke VA?
You will need to Call a licensed locksmith technician in the Roanoke VA area if you are locked out of your car. The local police DO NOT open vehicles for people unless someone's life is in danger locked in the car (like an infant) – Warning the POLICE WILL BUST OUT YOUR WINDOW – NOT OPEN IT LIKE A LOCKSMITH.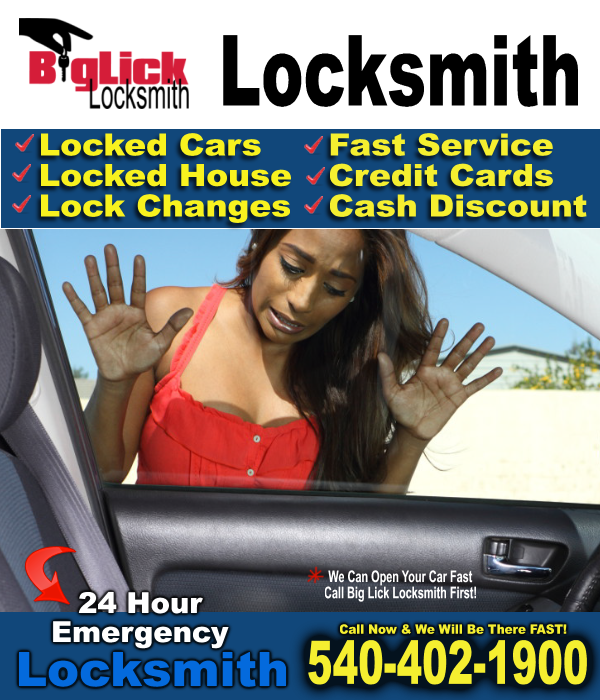 The locksmiths with the Big Lock Locksmith service in Roanoke are licensed and ready to help you gain entry to your car, truck, van, or even home (If you are locked out of your home). By using the latest technology and tools we are able to pick or bypass any automotive locks we encounter. we have been unlocking :locked: cars for people for over 15 years total and since 2010 in Roanoke.